A change of house is one of the most thrilling, yet exhausting events, in your life. But the moving company will help you to make it easier. Don't you just love the idea of moving to a new home? Sounds terrific, right? But for you to move to a new home, consider the furniture and the objects to be moved. Hiring a moving company is an excellent idea. A particular mover can help handle your relocation like a boss. But did you know that there is a startling fact of hiring a moving company? These facts will give you an idea of what to expect in a particular mover.
Remember that the move must be exciting, so make sure to find the right moving company. Plus, the interesting facts about moving can help you find an ideal move. They can get the job done. Moving can be stressful, too. So you must employ the services of the right moving services to avoid any problems along the way.
Interesting Facts About a Movers Company
Did you know that married couples are the most frequent customers of moving companies? Married couples age 25 to 44 relocate more often than other people.
Moving is one of the three most stressful events in our lives, next to death and divorce. This is according to the Employee Relocation Council.
If you consider moving, then you want to have a house near your workplace. One of the essential factors in helping movers decide to choose a specific place to relocate is their workplace, which brings us to the next entry.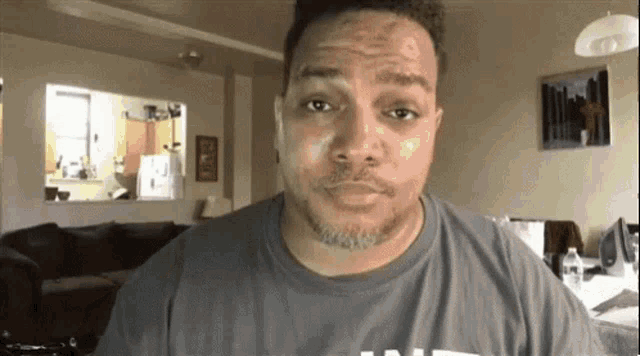 The majority of people want to move because of their jobs. Approximately 46 percent of all the people who move have a job-related reason. About 32 percent of the people relocate because of retirement.
A person moves to another place almost 12 times in their entire life.
How To Choose The Right Moving Company?
You must choose the right moving company if you've understood a startling fact of hiring a moving company. Here are some of the most important factors to help you move with peace of mind:
The type of moving company you should hire – Be sure that you know the type of move you will make. It helps determine the moving company you must hire.
Research – Research will help you know the nearby movers that can offer their services to you. Search for the different movers in your area, not just one. From these movers, you can have a shortlist of the potential moving companies that you can hire.
Know their moving estimates – You must know the estimates of the moving companies. Ask the relevant questions to ensure that your move will not be too expensive. Besides, you have to ask every fee that a mover will charge. This is required to avoid any increase in the costs of moving.
Once you have decided to pick the right moving company, now is the time to leave your move in their hands. Remember to choose the most trusted moving company to help you relocate without hassles. Congratulations! You are now one step away in enjoying your new home.
{ "@context":"https://schema.org", "@type":"WebPage", "headline":"A Startling Facts Of Hiring A Moving Company – Things To Keep In Mind", "url":"https://buythehourmovers.com/a-startling-fact-of-hiring-a-moving-company-things-to-keep-in-mind/", "about":
[{"@type": "thing", "name": "furniture", "sameAs": ["https://en.wikipedia.org/wiki/Furniture","https://www.google.com/search?q=furniture&kgmid=/m/0c_jw"]},{"@type": "thing", "name": "van", "sameAs": ["https://en.wikipedia.org/wiki/Van","https://www.google.com/search?q=van&kgmid=/m/0h2r6"]},{"@type": "thing", "name": "shiply", "sameAs": ["https://en.wikipedia.org/wiki/Shiply","https://www.google.com/search?q=shiply&kgmid=/m/080cj17"]},{"@type": "thing", "name": "insurance", "sameAs": ["https://en.wikipedia.org/wiki/Insurance","https://www.google.com/search?q=insurance&kgmid=/m/03xks"]},{"@type": "thing", "name": "price", "sameAs": ["https://en.wikipedia.org/wiki/Price","https://www.google.com/search?q=price&kgmid=/m/01d_1l"]},{"@type": "thing", "name": "nothing", "sameAs": ["https://en.wikipedia.org/wiki/Nothing","https://www.google.com/search?q=nothing&kgmid=/m/0jh4p"]},{"@type": "thing", "name": "britannia", "sameAs": ["https://en.wikipedia.org/wiki/Roman_Britain","https://www.google.com/search?q=britannia&kgmid=/m/03j38"]},{"@type": "thing", "name": "aussie", "sameAs": ["https://en.wikipedia.org/wiki/Australians","https://www.google.com/search?q=aussie&kgmid=/m/0bbz66j"]}],
"mentions":
[{"@type": "thing", "name": "shiply", "sameAs": ["https://en.wikipedia.org/wiki/Shiply","https://www.google.com/search?q=shiply&kgmid=/m/080cj17"]},{"@type": "thing", "name": "warehouses", "sameAs": ["https://en.wikipedia.org/wiki/Warehouse","https://www.google.com/search?q=warehouses&kgmid=/m/02nzw0"]},{"@type": "thing", "name": "goods", "sameAs": ["https://en.wikipedia.org/wiki/Goods","https://www.google.com/search?q=goods&kgmid=/m/013f7w8p"]},{"@type": "thing", "name": "self storage", "sameAs": ["https://en.wikipedia.org/wiki/Self_storage","https://www.google.com/search?q=self+storage&kgmid=/m/07xn3v"]},{"@type": "thing", "name": "transport", "sameAs": ["https://en.wikipedia.org/wiki/Transport","https://www.google.com/search?q=transport&kgmid=/m/07bsy"]},{"@type": "thing", "name": "transit", "sameAs": ["https://en.wikipedia.org/wiki/Public_transport","https://www.google.com/search?q=transit&kgmid=/m/05zdp"]},{"@type": "thing", "name": "flat fee", "sameAs": ["https://en.wikipedia.org/wiki/Flat_rate","https://www.google.com/search?q=flat+fee&kgmid=/m/05_5rl0"]},{"@type": "thing", "name": "fee", "sameAs": ["https://en.wikipedia.org/wiki/Fee","https://www.google.com/search?q=fee&kgmid=/m/03fk6m"]},{"@type": "thing", "name": "ebay", "sameAs": ["https://en.wikipedia.org/wiki/EBay","https://www.google.com/search?q=ebay&kgmid=/m/0z90c"]},{"@type": "thing", "name": "safety", "sameAs": ["https://en.wikipedia.org/wiki/Safety","https://www.google.com/search?q=safety&kgmid=/m/01lh7h"]},{"@type": "thing", "name": "inspection", "sameAs": ["https://en.wikipedia.org/wiki/Inspection","https://www.google.com/search?q=inspection&kgmid=/m/02d1z8"]},{"@type": "thing", "name": "survey", "sameAs": ["https://en.wikipedia.org/wiki/Surveying","https://www.google.com/search?q=survey&kgmid=/m/0gjm7"]},{"@type": "thing", "name": "storage units", "sameAs": ["https://en.wikipedia.org/wiki/Self_storage","https://www.google.com/search?q=storage+units&kgmid=/m/07xn3v"]},{"@type": "thing", "name": "clients", "sameAs": ["https://en.wikipedia.org/wiki/Customer","https://www.google.com/search?q=clients&kgmid=/m/01j0mk"]},{"@type": "thing", "name": "insurance", "sameAs": ["https://en.wikipedia.org/wiki/Insurance","https://www.google.com/search?q=insurance&kgmid=/m/03xks"]},{"@type": "thing", "name": "risk", "sameAs": ["https://en.wikipedia.org/wiki/Risk","https://www.google.com/search?q=risk&kgmid=/m/06d5f"]},{"@type": "thing", "name": "price", "sameAs": ["https://en.wikipedia.org/wiki/Price","https://www.google.com/search?q=price&kgmid=/m/01d_1l"]},{"@type": "thing", "name": "bespoke", "sameAs": ["https://en.wikipedia.org/wiki/Bespoke","https://www.google.com/search?q=bespoke&kgmid=/m/010f58d0"]},{"@type": "thing", "name": "tenancy", "sameAs": ["https://en.wikipedia.org/wiki/Leasehold_estate","https://www.google.com/search?q=tenancy&kgmid=/m/03jg1x"]},{"@type": "thing", "name": "kitchen", "sameAs": ["https://en.wikipedia.org/wiki/Kitchen","https://www.google.com/search?q=kitchen&kgmid=/m/0d4wf"]},{"@type": "thing", "name": "beds", "sameAs": ["https://en.wikipedia.org/wiki/Bed","https://www.google.com/search?q=beds&kgmid=/m/03ssj5"]},{"@type": "thing", "name": "suppliers", "sameAs": ["https://en.wikipedia.org/wiki/Supply_chain","https://www.google.com/search?q=suppliers&kgmid=/m/019h6j"]},{"@type": "thing", "name": "trading standards institute", "sameAs": ["https://en.wikipedia.org/wiki/Chartered_Trading_Standards_Institute","https://www.google.com/search?q=trading+standards+institute&kgmid=/m/06btdg"]},{"@type": "thing", "name": "recycling", "sameAs": ["https://en.wikipedia.org/wiki/Recycling","https://www.google.com/search?q=recycling&kgmid=/m/0j6v7"]},{"@type": "thing", "name": "experience", "sameAs": ["https://en.wikipedia.org/wiki/Experience","https://www.google.com/search?q=experience&kgmid=/m/01rhgl"]}] }